Posted by: Laria Rockfield
« on: October 26, 2019, 10:14:29 AM »
‹
Horsemanship Aptitude Test
›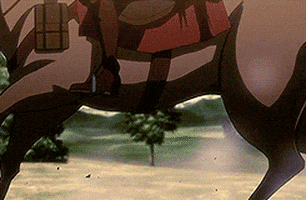 ‹ WHEN ›

May, Year 847
‹ WHERE ›

Near Utopia District, Wall Rose
‹ MEMBERGROUPS INVOLVED›
Cadet
-
Training Corps
‹ INFORMATION ›
In May of Year 847, the cadets will be tested on their horse riding ability, by swiftly and safely navigating a wild course consisting of both natural and constructed obstacles. Flags mark the route, highlighting the unyielding hurdles they are expected to clear, which includes steps, drops, hedges, fallen trees, ditches, undulating terrain, stone walls, hay bales and streams. Some jumps have deliberately been built on the crests of hills, to prevent the riders from seeing the landing on the far side, in order to test their courage and reaction time.
The cadets will work in pairs, balancing endurance and speed (as it is a timed event) with technique and a mindful approach - or that's what they
should
do. Along the course, instructors and their assistants act as marshals, assessing the participants on their performance both as individuals and in a team. Falls will be inevitable for some riders and points will be deducted for any injuries sustained by cadet or steed.
The day dawns bright and sunny, but soon dark clouds roll in, carrying with them the threat of a late spring storm.