Posted by: Lemon
« on: December 28, 2019, 03:55:58 AM »
The Family
The Engelbrecht family has been highly influential in the medical aspect of Paradis and has shaped Yarckel District into a medical hub within the Walls over the generations. Respected, admired and praised for their work; the Engelbrecht's rarely get cast in a bad light, as they make it a priority to operate within the shadows and therefore they have always been able to go unnoticed when it comes to their less acceptable endeavors.
The family owns various research facilities at which nurses, doctors and field medics are taught and trained. Only the best are accepted, and it offers programs for people all across Paradis should they be able to make the cut. They also own laboratories which make and supply the Walls with medical supplies. What they hide very well is that they are responsible for the production of most illegal drugs and inhumane medical experimentation - which has provided the Military with various torture techniques.
Anzai Engelbrecht
42 | KAIEN'S FATHER | WIDOWER | NOBLE | YARCKEL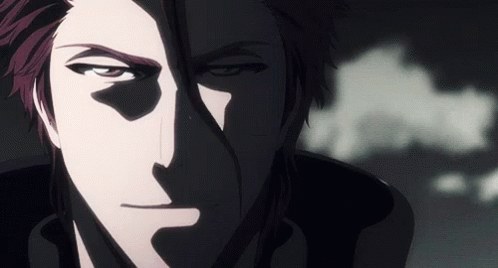 Suggested FC: Sōsuke Aizen (without glasses) from Bleach
(Warning: This character's a pretty horrible human being and has done - and will probably still be doing - some horrible things.)
Anzai is an egocentric, autocratic, and elitist snob who is morbidly obsessed with human anatomy; believing it to hold the answer to the mystery of the Titans. He conducts illegal, immoral experiments in pursuit of the 'truth' or to simply 'further medical knowledge'. His calm and collected exterior only serves to belly his near psychopathic tendencies. He views his family as mere tools to achieve his selfish goals, using both physical and psychological abuse to shape them to his ideals.
Face Claim optional. If Anzai interests you I'm happy to share more thoughts and details, especially those involving Kaien (Discord:Lemon#5001 or PM). However, in the end, he'll be all yours and I'll just be happy he's in play!
Kaien Engelbrecht's App
Kaien Engelbrecht's Plotter